In 2020, when we were all quarantined because of the COVID-19 virus, I taught my teen-aged kids the lessons from the Mission Preparation class of The Church of Jesus Christ of Latter-day Saints. The class consists of 15 lessons, linked to below, each of which I have video recorded and shared as a podcast, so you can watch or listen at your convenience.
These video lessons are not meant to replace the mission prep class you can take from the Church, but it can be a good supplement during these times when many people are stuck at home or unable to take the mission prep course through official church sources like from your ward or stake or the Church Education System.  And please remember that while I am going by the Church's manual, these lessons are not a publication of the Church. I am simply a dad teaching my children, and sharing our lesson for others to enjoy.
---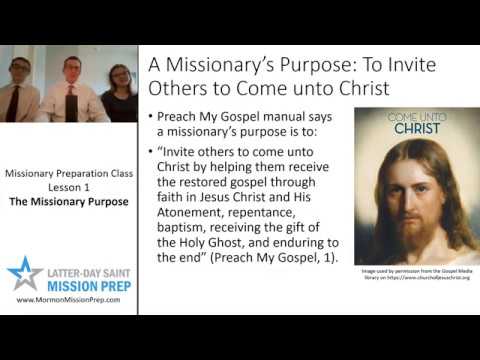 This lesson is all about helping future missionaries learn what their purpose will be as a full-time missionary–to invite others to come unto Christ.
---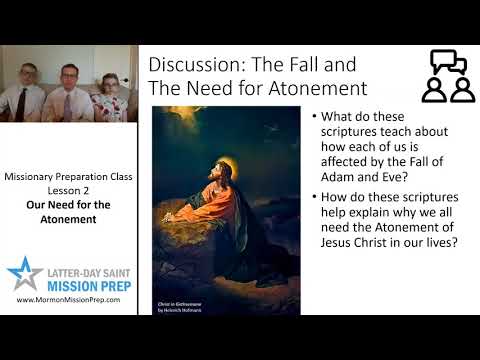 This lesson is about how when young people understand the blessings that only come through Jesus and have a testimony of his role as our Savior, they naturally will have desires to share the good news of the gospel by being a missionary.
---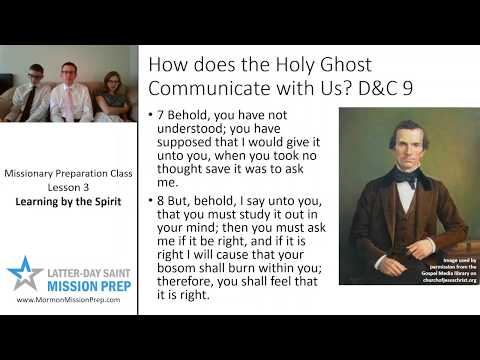 This lesson is about how before missionaries can teach by the Spirit, which is essential, they first must come to understand how to learn by the Spirit.
---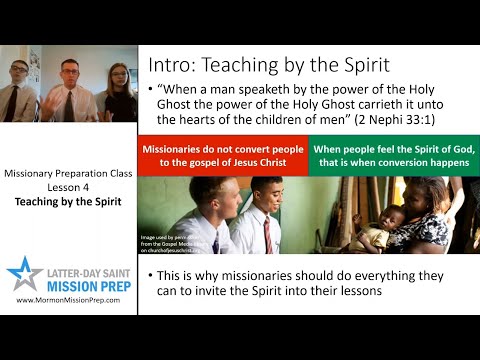 This lesson covers how missionaries must teach by the power of the Holy Ghost because it is the Spirit of God, not the missionaries or their words, that cause people to be converted to Jesus Christ.
---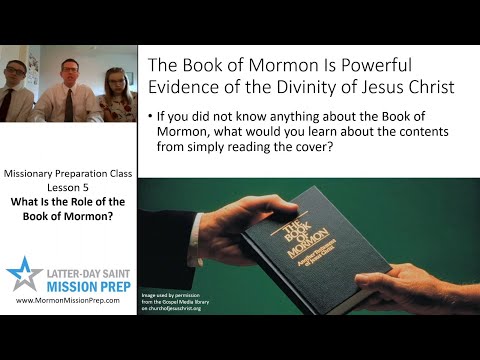 This lesson covers the role of the Book of Mormon in missionary work. For investigators, an essential part of conversion is receiving a witness from God that the Book of Mormon is true. For missionaries, a personal testimony of the Book of Mormon is also essential to share their message with power. The Book of Mormon is powerful evidence of the divinity of Jesus Christ and provides another testament of his life, mission, and atonement.
---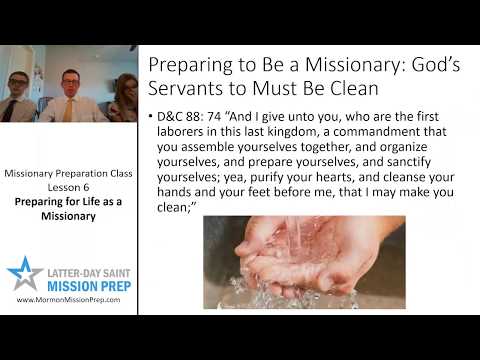 This lesson discusses preparing for life as a missionary, particularly, how to prepare physically, mentally, and emotionally.
---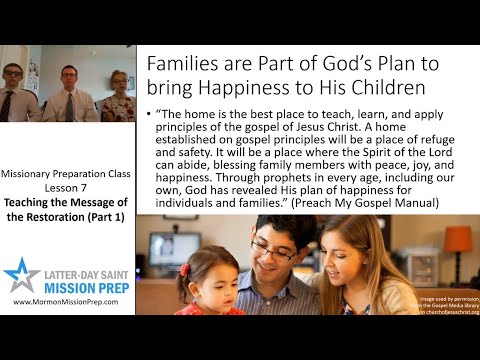 This lesson covers the nature of God, how families are integral to God's plan, the role of prophets, and the apostasy.
---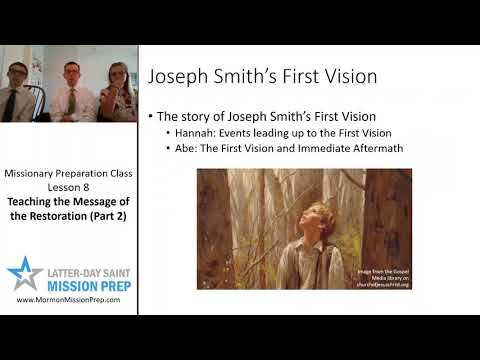 This lesson covers Joseph Smith's First Vision and how the Book of Mormon and Spirit of God will testify that he was a true latter-day prophet of the Lord.
---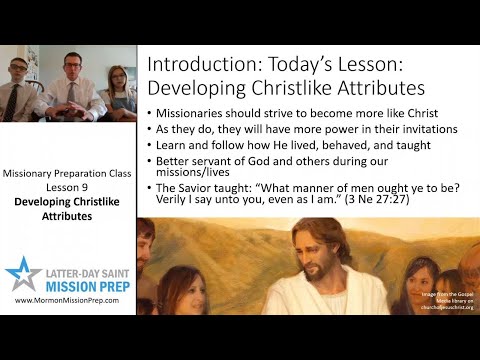 This lesson discusses the importance of striving to become like Jesus Christ in order to be better servants of God and others during our missions and our entire lives.
---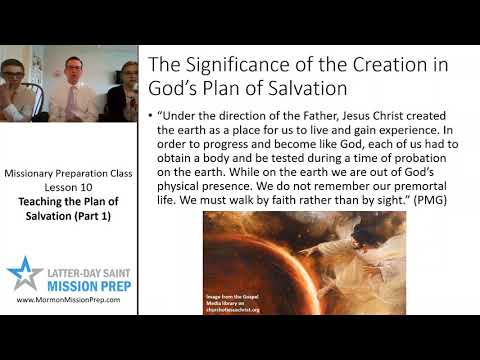 This lesson discusses our pre-Earth life, the creation, the Fall of Adam and Eve, and some aspects of our life on Earth such as physical and spiritual death.
---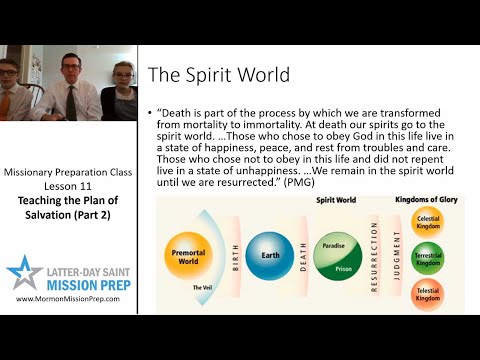 This lesson discusses how the atonement of Jesus Christ overcomes the effects of physical death and spiritual death (sin). The lesson also provides an overview of our eternal progression and the three degrees of glory.
---